My grandmother, a.k.a. Nanny, shared with me today that she used a mana gardening technique of replacing memories. She didn't put it like that of course, but as she told the story, I realized that's exactly what she did.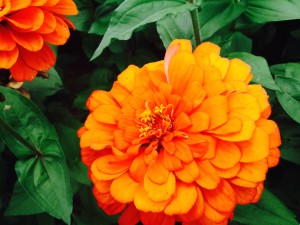 Nanny lives in a place with many other elders. The elders get together and share their stories of the past quite frequently. Instead of telling her story of her traumatic upbringing along with divorces and illnesses etc., she shared that she had a very loving, caring mother and father and had a very fun and loving childhood. She also shared that she had a wonderful husband who died young and they had a loving daughter who was very well cared for and nurtured.
In mana gardening, there's a technique where you replace a non-empowering story with an empowering story—one that makes you feel good instead of one that makes you feel traumatized.
So without knowing it, Nanny gave herself the gift of feeling good instead of putting yourself through the memories of her tragic childhood and marriage! She shared with me that the purpose was so that she wouldn't have to go through those emotions again. Some may consider that being untruthful,  however, I see it as a gift to herself and her wellbeing. Had she told the dramatic stories, she would've felt the negative emotion again and likely would have had to share many more details that would enhance the negative emotions. She just did not want to put herself through that again.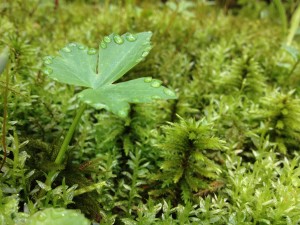 Every time we re-tell the story of a traumatic event, we inadvertently live it again. We experience all the emotions as if it just happened (like right now) as opposed to many years ago. That is how your mind sees it and that is how your body reacts.  Neurologically speaking, she created a new neurological pathway that, if she re-tells the new empowering story a few times or perhaps many times, has the opportunity to become part of her memories and enhance her well-being by leaving her feeling fulfilled with her life, rather than like a victim of a crazy life.
Such techniques, shared in the book Mana Gardening, Empower Yourself and Live a Better Life, have the power to help you replace memories that are potentially harmful to your wellbeing, with memories that benefit you and keep you happier. These are also excellent topics for the fields of Mana Psychology™ and Mana Sciences™.
And as you know, being happy is paramount to healthy vibrant living!
Get your copy of the book and to learn Mana Gardening happiness techniques.
Namaste,
Michelle