This course is designed for those wanting significant personal growth and the option of teaching Mana Gardening techniques in your own business. In addition to Kokua, help and support, the following Hawaiian values are integral to this course: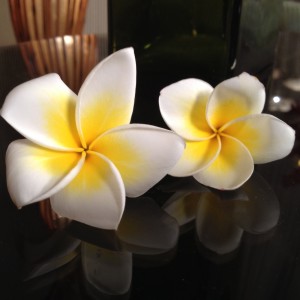 Kumu means teacher, or guide
Alaka'i is about a person's willingness to assume the responsibilities of leadership.  
Akahai is to be unpretentious, gentle, modest, and unassuming. Not to be confused with shyness, akahai is expressed as a quiet strength of character.
This 12-month Kumu membership provides you with intensive personalized attention on what matters to YOU as you deepen your practice with the intent of assuming the responsibilities of Mana Gardening leadership.
As you work with me and your small group (or pod), you get to enjoy the growth of your inner garden and harvest your bounty in real life!
Successful completion of this course verifies you as a Certified Mana Gardening Specialist.
Once certified, you may use the Mana Gardening™ platform for training others through the Aloha-level course. This course prepares you to teach the Mana Gardening techniques and requires your consistent dedication to self-mastery. Please see the Mana Gardening Specialist agreement before entering into this program.
In this supportive, intimate facilitation program, you will discover and experience all the results from the Aloha (Level 1) and Hana (Level 2)courses,
PLUS PERSONAL MASTERY in:
Transforming intense emotions into peace
Increasing self worth
Upgrading your subconscious programming
Personal empowerment
Establishing and maintaining healthy boundaries
Using the Mana Gardening tools to empower others
You get 6 more months of support:
12 more Live Teaching Webinars
12 more POD calls
Membership in the Private Facebook Community
Email support
Complimentary copy of Mana Gardening book
PLUS
2 VIP days- A VIP day is a full day of private, 1-0n-1 time with me in Asheville, NC or your city (for additional fee to cover travel expenses). These 2 VIP days will be fully customized to maximize your Mana and prepare you for Mana Gardening leadership.