When you get up to meditate in the morning before you start your day, consider that there are LOTS of beautiful souls doing exactly the same thing at exactly the same time!
Are you aware of the power of group prayer and meditation?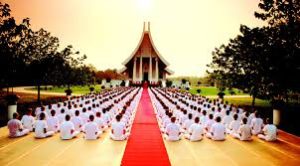 Below, a couple of scientific studies are described that provide evidence that group meditation can affect the larger community.
In 1993, the effect of a large group of meditators on crime levels in Washington, DC was demonstrated. Researchers predicted that the calming influence of group meditation practice could reduce violent crime by over 20% during an 8-week period.
This carefully controlled study involved assembling in the DC area nearly 4,000 meditators from 81 countries. The research protocol was rigorously analyzed by a 27-member review board composed of independent scientists and civic leaders who approved it and monitored the entire research process.
The data showed that the rate of violent crime decreased by 23% during the experimental period. The odds of this result occurring by chance are less than 2 in 1 billion.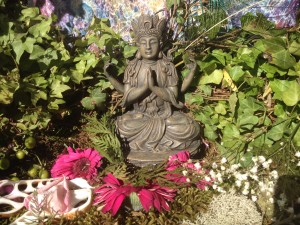 Another study conducted during the Lebanon war, resulted in progress toward peace during the same times that approximately 1000 people were meditating. This short video shares the data from the incredibly powerful study published in a Yale University journal in 1988.
The implications of these studies are exciting yet not surprising.
Meditation does not just serve you; it serves your world, assisting in raising the overall frequency and consciousness level on the planet.
How would knowing that many others are meditating or mana gardening with you change or create more power in your meditation?
Knowing that you are not alone, that many others are focused at the same exact moment on peace on earth, love, harmony, wellbeing??
Where two or more are gathered there is great power.
Maybe consider this in your next mana gardening meditation:  imagine all the beautiful, meditating, loving souls focused from within on peace, right along side you.
Feel the power. Feel the connectivity. Feel the inclusiveness.
See the peace and feel it in your inner garden. Feel it for you and for the whole world. Notice if this slight perspective shift, changes how your meditation feels to you. Notice if you feel more powerful , that you've made a difference. (You have!)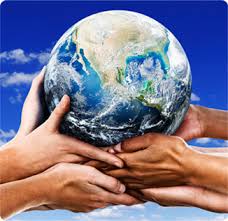 If you would like to learn more ways to use Mana Gardening, a cognitive-behavioral,  inner empowerment technique, our book is currently available here, or by clicking the button below. Learn and share!
The next Mana Gardening telecourse begins Jan 4th, 2018. Early bird discounts until Nov 30. Learn many ways to use Mana Gardening to empower yourself. Call-in (and web) course lasts 12 weeks. Register here.
May you be well and happy!
~Aloha~
Michelle